Plans for replacement hospital on Barra progress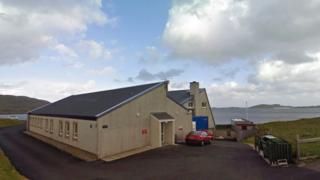 The outline business case for the replacement of a care home and a small hospital on the Isle of Barra has been approved.
The Scottish government's consent means NHS Western Isles can push ahead in further developing its plans for St Brendan's Hospital and Care Home.
The hospital has five beds and shares the same building in Castlebay as the local authority-run care home.
A local GP practice provides care and other services at the site.
NHS Western Isles has also announced that it has invested about £500,000 in a new CT scanner for Western Isles Hospital in Stornoway on Lewis.
A mobile CT scanner will be rented during the two-month installation period of the new machine, avoiding the need for patients to go to the mainland for scans.