Buzzards and owl starved to death over winter, say police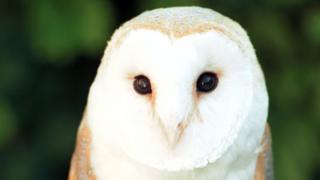 Four birds of prey found dead in the Highlands in recent weeks died of natural causes, police have said.
Three of the raptors, two buzzards and a barn owl found in Ross-shire, had starved to death over the winter.
The other bird was a buzzard from Strathspey. A fifth bird, a golden eagle, is thought to have been killed by a rival on Barra.
Police Scotland has asked the public to continue reporting the deaths of birds of prey.
Persecution of raptors has been a concern in recent years, with incidents of red kites being shot and poisoned and the disappearance of satellite tagged golden eagles.
'Contamination in environment'
Vets examined the carcasses of the four birds found dead in the past few weeks.
Insp Mike Middlehurst, of Police Scotland, said: "I would like to thank the people who reported these incidents for their continued awareness in bringing this to our attention.
"While there has not proved to be anything suspicious about any of these deaths, we're grateful for the information.
"This is useful for Police Scotland and a wide variety of partners.
"We would continue to encourage anyone who finds the remains of a bird of prey and has concerns about it to contact us so the circumstances can be assessed."
Franz Brulisauer, senior veterinary investigations officer for Scotland's Rural College, added: "Understanding wild bird deaths is helpful in establishing the full picture of the activities of birds of prey, as well as monitoring the wild bird population for avian influenza and residues of pesticides which originate from contamination in the environment."