Can you name the Scottish mountains in Brian Cox image?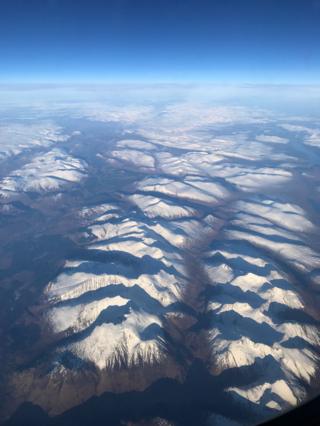 An image of snow-capped Scottish mountains taken by physicist and broadcaster Prof Brian Cox has sparked a challenge among hillwalkers and climbers to name all the peaks without checking a guidebook, or going online.
Prof Cox snapped the photograph on a flight to London that took him over Scotland.
The image has been liked more than 3,000 times and shared by hundreds of his Twitter followers.
Prof Cox said he captured the snowy scene in a happy accident on the flight on Monday.
Spoiler alert: If you want to try to name the peaks first before checking, do not scroll on further from here before your attempt.
Iain Cameron, an authority on snow conditions in Scotland's hills, tweeted that every walker and climber who had seen it was challenging themselves to name the mountains.
Munroist Gerald Davison has provided an annotated version of Prof Cox's image, which the physicist has retweeted.
The climber said: "It's Lochaber looking in an easterly direction. Cracking photo. Love these mountains in winter."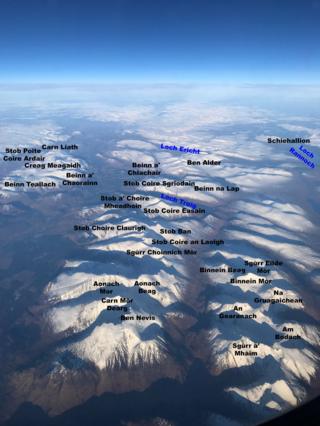 Images copyright of Prof Brian Cox/Gerald Davison.