New officers to tackle wildlife crime in Cairngorms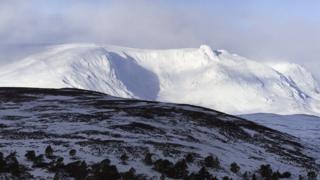 Five wildlife and rural crime special constables have been recruited to beats in the Cairngorms National Park.
The officers are part of a pilot project funded by the park authority and Scottish government.
The special constables will be based across the three Police Scotland divisions which are covered by the UK's biggest national park area.
It takes in large areas of the Highlands, Aberdeenshire and Perthshire.
Environment Secretary Roseanna Cunningham said the disappearance of a young golden eagle in the nearby Monadhliath Mountains underlined the importance of wildlife crime work.
She said: "Scotland's wildlife is precious and a huge part of our national identity, and these additional officers will be a valuable resource in tackling wildlife crime in the Cairngorms National Park.
"It is my hope that the success of this pilot scheme will allow us extend it more widely across Scotland.
"We are absolutely determined to crack down on those who commit crime against our wildlife."
Landowners body, Scottish Land and Estates, has welcomed the pilot project.
Chairman David Johnstone said: "We value the professionalism and accountability of the existing police presence in the park, who not only investigate crime but play an important role in building relationships with land-based businesses around the Cairngorms that helps to prevent crime in the first place.
"The special constables, working under the control of full-time officers, can help to tackle different forms of wildlife crime and rural crime such as thefts, livestock worrying and fly-tipping."