Man jailed for wilful fire-raising at a Santa's Grotto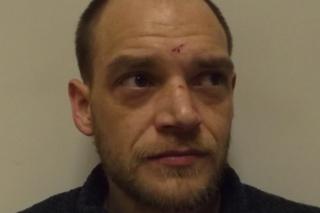 A man has been convicted of wilful fire-raising that damaged a community Santa's Grotto in Wick.
The fire set by local man Jason Sheridan, 30, caused extensive damage to the wooden construction and the workshop it was in.
He has been jailed for eight months at Wick Sheriff Court after pleading guilty to the wilful fire-raising at a yard on Grant Street.
No-one was injured in the incident on 16 December last year.
Det Sgt Fiona Moar, who led the police investigation into the fire, said: "This was a particularly thoughtless act which caused considerable damage to a community facility set up for children in the run-up to Christmas.
"Although nobody was injured in this incident, deliberately setting fires is an inherently dangerous and reckless act.
"Sheridan's actions were completely irresponsible. You never know how a fire will develop and you could put lives and other properties at risk."
She added: "I would like to thank the many members of the local community who assisted during our investigation."