Lights on Ullapool's creel tree turned on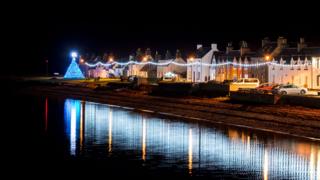 The lights on a village's Christmas tree made of stacked fishing creels have been switched on.
Ullapool's unusual 4.8m (16ft) tall festive decoration was first constructed for last winter.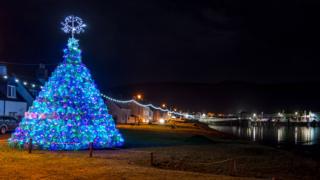 The tree made from creels used for catching shellfish along with festive lights in nearby streets were organised by community group, Ullapool Fire and Light.
The lights were switched on during a ceremony on Thursday evening.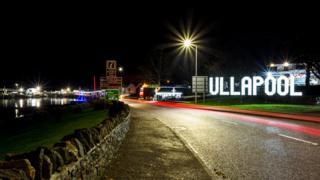 All images are copyrighted to Steven Gourlay.