New radar on Lewis can measure size of snowflakes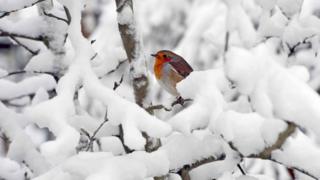 A weather radar on the Isle of Lewis has been replaced with a new one that can capture the size and shape of snowflakes and raindrops.
The new equipment forms part of the Met Office's rolling programme of updates to its 30-year-old, 15-site radar network.
The radar at Lewis was originally opened in 1991 and is the most northerly radar in the UK wide network.
The site's name has also been changed from Beacon Hill to a Gaelic one.
It is now known as Druim 'a Starraig, or alternatively Druim Na Starraig, which means "crow ridge".