New whisky distillery near Dingwall 'a world first'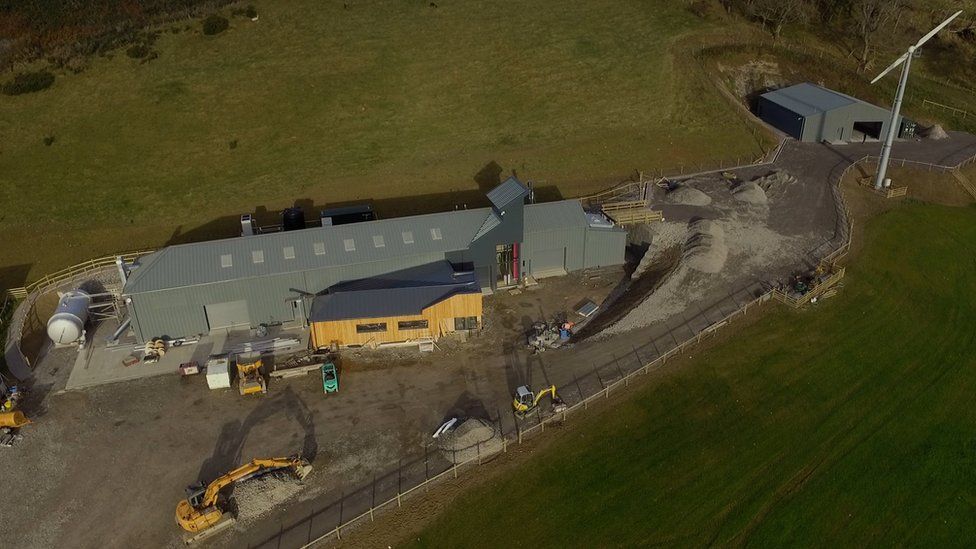 What is described as the world's first community-owned craft whisky distillery has opened.
GlenWyvis Distillery has been constructed on a hillside near Dingwall in the Highlands following a crowdfunding campaign.
The community benefit company set up to raise funds has more than 3,000 members.
The distillery will make the first whisky in the local area in about 90 years.
Gin is also to be produced at the site, which gets its power from a renewable energy project, from next year.
GlenWyvis managing director and founder, John McKenzie, said: "From the outset we have envisaged the project as much more than a distillery.
"We recognised this was an opportunity for all social investors to help reinvigorate the town of Dingwall and build on our whisky heritage through community-ownership.
"We have undertaken a massive outreach programme to build interest and investment in the project both locally and further afield."
Chairman David O'Connor added: "We are now all set to move from commissioning to whisky production, and we are all extremely proud that this ambitious two-year project has reached the stage of the official opening today.
"This is a remarkable community project and the support has been overwhelming."
The first of a number of community shares offers to pay for the distillery was launched in early 2016.