CalMac appoints wildlife officer after whale sightings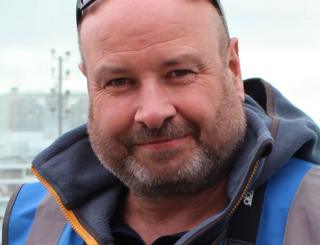 A ferry operator which operates around Scotland has recruited a dedicated wildlife officer.
Andy Gilbert will help educate crew and passengers onboard CalMac ferries about marine life around the west coast.
The appointment follows four years of work by the ferry firm and wildlife charity Orca, monitoring mammals like whales and dolphins in the Minch.
A survey in conjunction with shipping companies made 302 sightings of marine mammals off the west coast last year.
Mr Gilbert said: "The more we learn about the diversity of what lives in our seas, the greater understanding we will have about how to conserve it for future generations."
Orca is a UK whale and dolphin conservation charity which help to collect data about whales, dolphins and porpoises, and assist with marine conservation.
Its OceanWatch programme brings together shipping companies across Europe to collect data on marine mammals to increase understanding of the animals' distribution around the coast.
CalMac's Environmental Manager, Klare Chamberlain said: "The survey shows that the waters we sail have some of the most abundant marine mammals in the UK and we have a duty to do what we can to help protect them."