The Scottish artist finding inspiration from football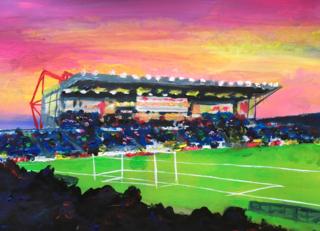 Artist Sophie Robb is combining her loves of painting and football to create some of her most colourful canvases.
The 27-year-old, who lives near Inverness, has supported her local club Inverness Caledonian Thistle FC since she was a girl and continues to do so as a season ticket holder.
She started creating her football paintings earlier this year.
Many of her football-themed paintings are of her favourite team, Inverness, but she has also turned her hand to the historic moments of other clubs including those of Aberdeen, Hibernian and Caley Jags' Highlands rivals - Ross County.
"I've supported Caley for as long as I can remember," says Robb.
"My Granda always took my brother and I to games and we've both always loved it.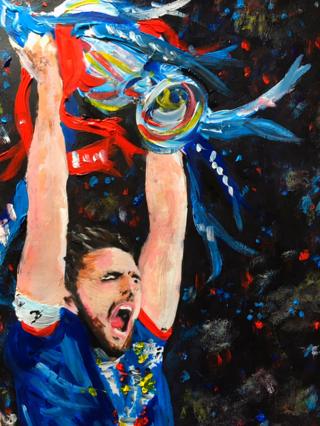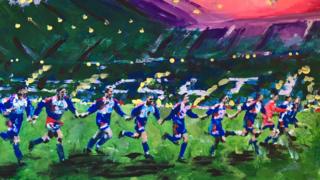 "I started painting football-related paintings this year just because I fancied a painting of Caley winning the Scottish Cup for putting up at home.
"I was so surprised when I posted it on my Twitter account that other people really liked it too."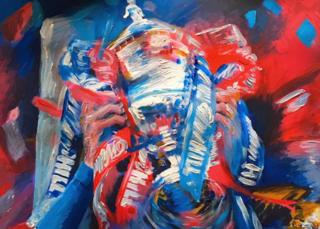 She adds: "I then painted a few other ICTFC paintings as I really enjoyed painting the first one and have had requests for other football paintings since."
Like her love of football, Robb's passion for art started at an early age. However, her dream of going to art college were shattered by illness.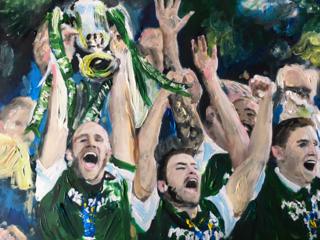 "I've always liked painting and drawing and taking photos. I did art at school and would have liked to go on to study at art school," she says.
"Unfortunately when I was 16 years old I had glandular fever and never recovered.
"I ended up having to leave school because I just wasn't well enough."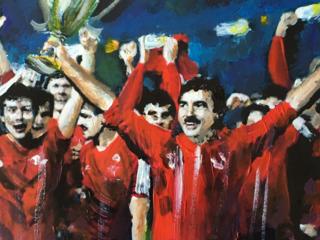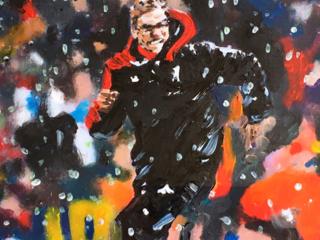 Robb's health continued to deteriorate and a year after leaving school she was told she had ME.
She says: "Eleven years later, I am not much better but now manage to work part-time and do paintings whilst I am at home."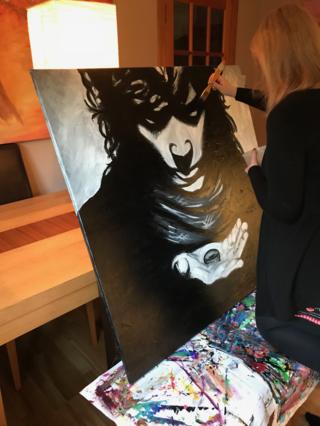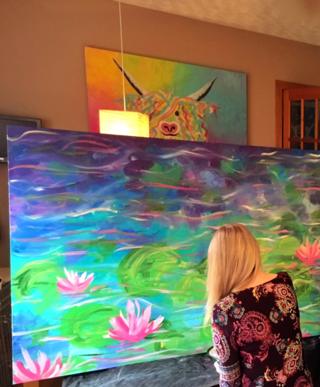 While her health has affected aspects of her life, it has not prevented her creation of a series of larger-than-life pieces.
Outside of football, Robb's favourite subject matter for her artwork include animals, landscapes and characters and scenes from TV shows and films.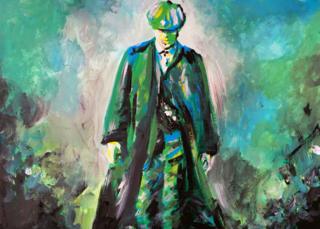 She has filled canvases with figures such as Cillian Murphy's character Tommy Shelby in Peaky Blinders and the Hobbits of The Lord of the Rings movies.
Of her football artworks, she says: "I absolutely love painting them."
All images are copyrighted to Sophie Robb.