Black Isle park's entertainment licence suspended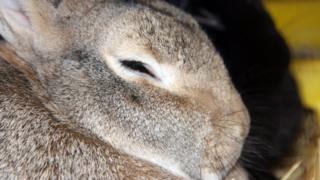 Councillors have suspended a Highlands visitor attraction's public entertainment licence.
Highland licensing committee said the decision affecting The Black Isle Country Park was taken on the grounds of public safety.
The committee said the suspension will remain in place until the submission of satisfactory management arrangements.
The park at Drumsmittal in North Kessock had a zoo licence revoked last year.
The site went on to have its exotic animals, including a zebra, re-homed.
The business was later granted a public entertainment licence. It was allowed to have domestic animals and pets.
Following the licensing committee's decision, Highland Council said: "The suspension will last for the remaining duration of the Licence unless management arrangements are put in place to satisfy the council's environment health service that there is no likely risk to public safety."