'Increasing trend' of Highlands pupils on holidays during term-time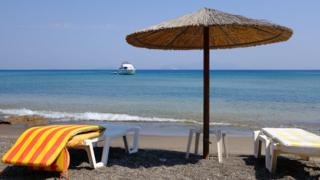 Highland Council says pupils at its schools are increasingly being taken on holidays outside of the usual school holidays.
In a letter to children's parents and guardians, head of education Jim Steven said the "vast majority" planned family breaks around the school dates.
But he said there was an "increasing trend" for some pupils to be removed from class for holidays.
Highland Council's school holidays involved a total of 12 weeks.
In his letter, Mr Steven said the local authority understood some parents faced challenges arranging family holidays, but added the implications for students being removed from class included their education being disrupted.
The education chief's message has been sent out just ahead of the start of the October break.