Key priorities set out for Western Isles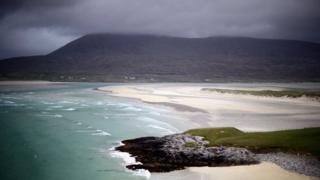 People living in the Western Isles want to see more young people choosing to live and work on the islands, according to a survey.
Islanders also said numbers of quality jobs should be increased and want more activities to do in bad weather.
The survey was done as part of work on the Western Isles key strategic priorities for the next 10 to 20 years.
The Outer Hebrides Community Planning Partnership (OHCPP) has published the list of priorities.
Organisations involved in the partnership include local authority Comhairle nan Eilean Siar and Highlands and Islands Enterprise.
Falling population and a lack of employment opportunities have been long-running issues for the isles.
OHCPP said its key priorities are:
Retaining and attracting people
Sustainable economic growth and access to appropriate employment opportunities
Offering attractive opportunities that improve the quality of islanders' lives, wellbeing and health
Norman A MacDonald, chairman of the OHCPP, said: "Community engagement and analysis through the How Good Is Our Place survey enabled residents in the islands to identify their priorities and areas where they thought things could be better.
"Involving people in the decisions that have an impact on their lives and empowering communities to help themselves is vital and whilst the LOIP is for the whole of the Islands, we have identified two areas - Benbecula and North Uist, and Stornoway West - where additional focused effort is required to improve outcomes.
"Whilst this is a new way of working, it is really building on the Outer Hebrides' traditional strengths of community, local engagement and partnership and is a commitment to empower our communities in delivering the services and aspirations that they deserve."