Plan to be submitted for Coul Links near Embo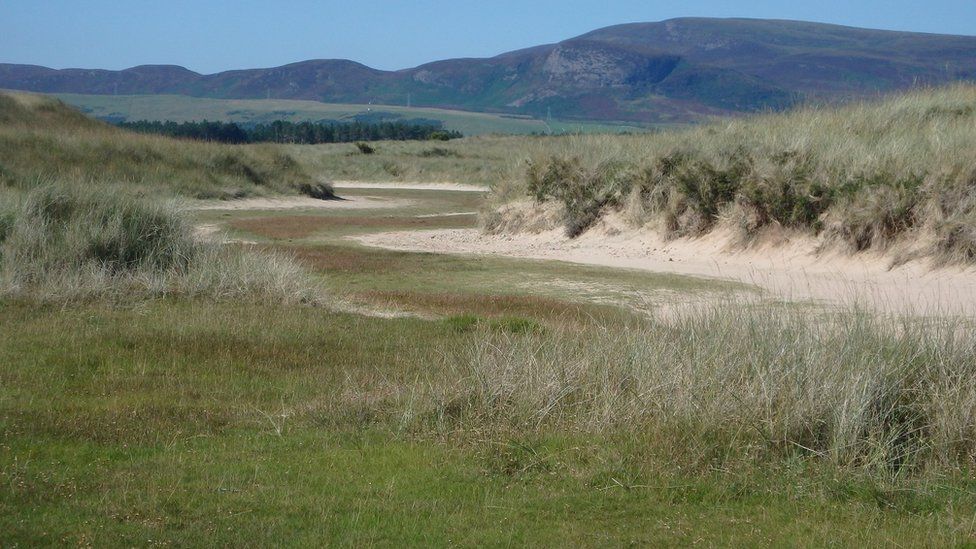 A plan for an 18-hole links golf course in Sutherland costing up to £10m is due to be submitted to Highland Council.
The course proposed for Coul Links near Embo has been opposed by conservation groups including the Scottish Wildlife Trust, RSPB Scotland and Buglife.
The developers, who include US businessmen and the Embo Trust, said they had revised their plan to reduce its impact on a protected area.
If planning permission is granted, work on the course could start next year.
Part of the course will be inside the Loch Fleet Site of Special Scientific Interest (SSSI), but the developers argue that the area involved makes up only 1.8% of the SSSI.
US golf course developer Mike Keiser, businessman Todd Warnock, land owner Edward Abel Smith and the Embo Trust hope to develop the course.
If planning permission is granted, work building the course could potentially start next year.
Conservation groups have warned that the project will destroy rare wildlife habitat.
RSPB Scotland said Coul Links was an internationally important dune land and was home to many rare species of wildlife.
A spokeswoman said: "RSPB Scotland is part of a coalition along with the Scottish Wildlife Trust, Buglife Scotland, Plantlife Scotland, Butterfly Conservation Scotland, and the Marine Conservation Society which is opposed to any destruction of this irreplaceable habitat.
"The coalition has been calling on the public to help defend Coul Links by contacting their local MSPs and councillors and will study the application in detail, once it has been published."
Related Internet Links
The BBC is not responsible for the content of external sites.