NHS Highland needs to find savings to avoid overspend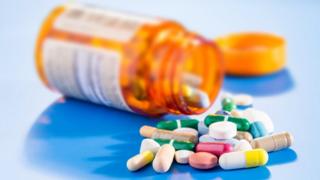 NHS Highland is facing a potential overspend of £18.2m on its 2017/18 budget unless it can make more savings.
The health board's interim director of finance, Dave Garden, has warned of the situation in a report to board members.
He said NHS Highland has managed to save £20.3m and identified a further £17.5m, but needed to find still more savings.
It said the Scottish government has been made aware of its financial position.
Pressures on NHS Highland's budget include providing care to an increasingly ageing population and the cost of drugs.
'Record high'
Finance chief Mr Garden said staff had worked hard to achieve savings made so far.
He said: "Never before have we delivered such a high amount of savings in a short space of time.
"While this represents significant progress, we currently have a shortfall in delivering savings of £10m and further pressures of £8m have emerged.
"Everyone recognised that this year was going to be a challenge but the pressures which have come in are further adding to the scale of the problem."
The Scottish government said that over the last five years NHS Highland's budget has been increased by over £90m, an increase of over 18%, taking the board's budget to a record high of £586.9m.
A spokesperson said: "As with all boards we're working with NHS Highland to ensure that all reasonable steps are taken to make best use of the available resources.
"We welcome the significant progress NHS Highland is making in developing its plans for the year and will continue to review the board's position in detail."