Lifting the lid on children's act Funbox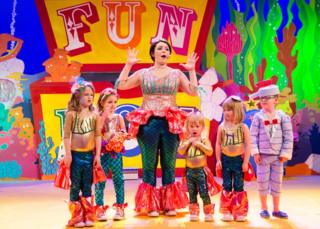 Funbox is a children's entertainment show that emerged from the ashes of long-running Scottish act The Singing Kettle. Anya Scott-Rodgers, a member of both shows, lifts the lid on a life dedicated to making kids laugh and sing.
"It feels like we have been doing Funbox forever," says Lanark-born Scott-Rodgers, before adding: "It was officially created in 2014 and we did our first show in 2015."
Scott-Rodgers is in Funbox with Dumfries musician Gary Coupland and Torphins-born and Aberdeen-raised Kevin Macleod.
Coupland and Macleod are also former members of The Singing Kettle, an act that ran for more than 30 years before coming to an end in 2015.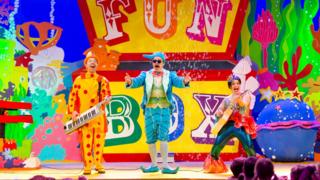 Funbox is a mix of slapstick comedy, music, songs and colourful outfits and tours Scotland, with a visit to Inverness due at the start of next month as part of this year's tour.
"We are pretty much on the road every weekend," says Scott-Rodgers.
"When we are not performing we are in the office doing the paperwork.
"That was something I hadn't thought about when we started Funbox - all the paperwork and planning."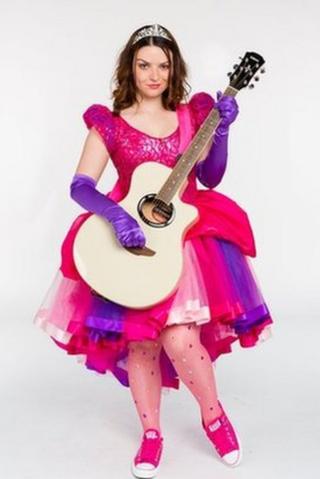 The touring shows all have themes. The latest is called Underwater Adventure, while a previous one was about superheroes.
Each show takes months of planning.
However, not everything follows the script once Funbox step out onto a stage.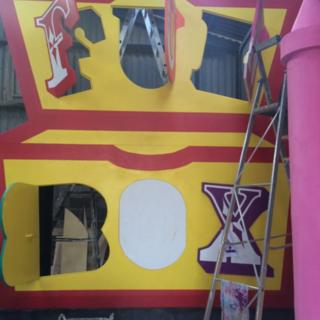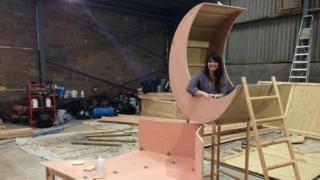 "It is a different show every time," says Scott-Rodgers. "We have to adapt to the kids' reaction to it.
"Our shows involve lots of interaction with our audience. We ask the kids to come up on stage during the performances to help, but sometimes some of them go a bit rogue."
Scott-Rodgers' husband is comedian Stuart Mitchell and interruptions from the audience is frequent topic of conversation at home.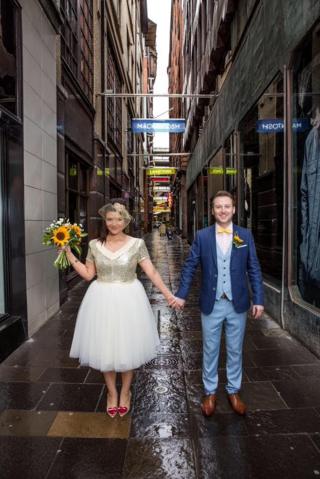 She says: "Stuart has to deal with his fair share of heckling. With Funbox we once had this wee boy who climbed up on stage and said 'jobby'."
The couple also do occasionally come up with material for each others' shows.
"Stuart specialises in one-liners and those sort of gags do work for Funbox," says Scott-Rodgers, before adding tongue-in-cheek: "But we would never admit to each other that we use the other's jokes."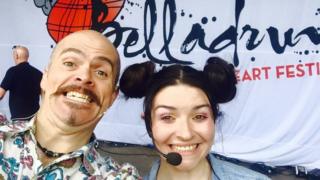 While theatres and community halls are the mainstay venues for Funbox they perform once a year on the main stage at one of Scotland's biggest music festivals, Belladrum Tartan Heart near Beauly in the Highlands.
"We feel so lucky to be able to do Bella," says Scott-Rodgers. "The first time we performed at the festival was in 2015 and the year before that it was with The Singing Kettle.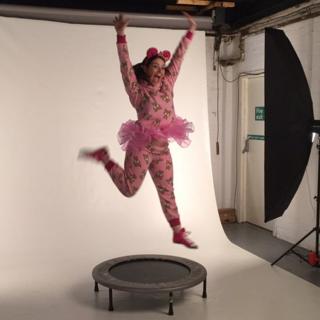 "This year was the first year when the weather was miserable. We thought no-one would turn up, but they did in their droves, including lots of adults, but I was wondering if they were maybe waiting to see Feeder."
But for the cast of Funbox there was not the chance to see the veteran rockers Feeder, or any of Bella's other acts.
Scott-Rodgers says: "As soon as we finish we have to pack up and get back on the road for another show. Maybe one day we'll be able to hang around for a bit longer and see some of the music."
She adds: "I heard something really nice said at this year at Bella. We were described as the festival's house band because we have been up so often.
"Also, this year on the stage was the biggest drum kit I have ever seen. It was for The Pretenders, who were one of the headline acts.
"I found myself standing next to The Pretenders' huge drum kit in a pirate outfit thinking: 'Wow, this is my life'."
All images are copyrighted.