Iron Age house in Assynt 'was burned down'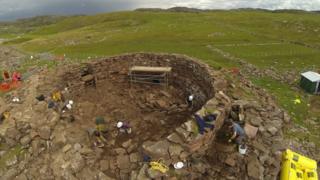 An Iron Age home in the Highlands appears to have been hastily abandoned after a fire broke out either accidently or in an attack.
Archaeologists investigating the remains of the broch in Sutherland say they have found evidence to support the theory that the building caught fire and collapsed about 2,000 years ago.
Major excavation work is taking place at Clachtoll broch in Assynt. It is thought the stone roundhouse was abandoned between 150BC and 50AD.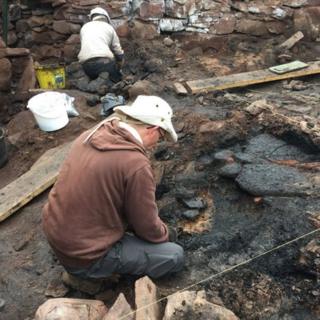 The project, which is funded by Historic Environment Scotland and the Heritage Lottery Fund, is being led by AOC Archaeology.
The company's head of surveys, Graeme Cavers, said objects they have found so far suggest the broch was abandoned by its residents in a hurry.
He said the items were being found following the removal of rubble.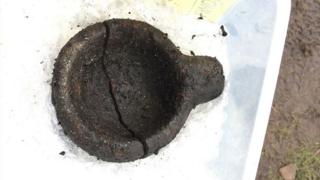 "We are coming down on the archaeological layers, including the burning of the building," said Mr Cavers.
"We are pretty confident now that the broch has gone up in flames and that there was a major fire just shortly before it was abandoned.
"The fire could have been caused by an attack or caused by accidental burning of the building.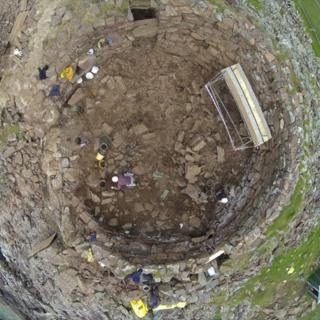 "We are finding lots of objects related to daily life."
These items include stone lamps and other pottery.
Mr Cavers added: "One of the objects that is interesting is a knocking stone which is for the preparation of grain before it is ground into flour.
"We have found that stone in a state that it is filled with burnt grain. So that looks like it was in use on the day that the building caught fire."
Excavations at the site are continuing.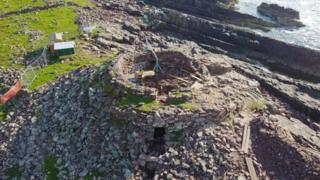 All images are copyrighted.