London fire: Council seeks to reassure tenants about homes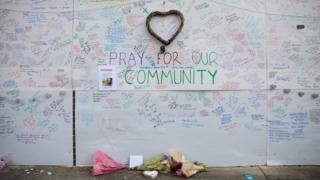 Highland Council has sought to reassure its tenants on the safety of their homes following London's Grenfell Tower fire.
The local authority owns a number of multi-storey properties, but not any high-rise buildings.
It said all council homes were fitted with hard-wired smoke detectors.
Highland's places committee chairman Allan Henderson said the thoughts of everyone at the council were with those affected by the Grenfell tragedy.
Tenants with any concerns about the safety of their homes have been told to contact Highland Council.
Mr Henderson said: "Our thoughts are with everyone affected by the dreadful tragedy at Grenfell Tower in London.
"We would like to reassure anyone in Highland who has concerns following this tragic incident.
"We are confident of the fire safety of our housing stock in relation to building standards and conditions, but will obviously consider the factors involved in the Grenfell Tower fire as details emerge on this and implement any fire safety recommendations for social landlords."
John MacDonald, of the Scottish Fire and Rescue Service, added: "We would remind communities we are here to support them.
"Most notably, through our a free Home Fire Safety Visits, where firefighters will provide safety advice and guidance on what to do in the event of an emergency."