Loch Ness motorbike crash victim named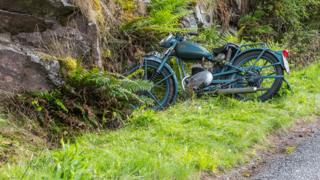 A man who die following a motorbike crash near Loch Ness on Sunday has been named by police.
Anthony Woods, 72, from Aldringham, Suffolk, died when his Francis Barnett motorcycle crashed on the B852 between Dores and Inverfarigaig.
The accident happened at about 12:40 and did not involve any other vehicle.
Police have appealed to anyone who witnessed the crash to contact them.