Highland independent, Lib Dem, Lab coalition agreed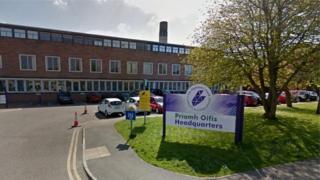 A Highland Council administration made up of independent, Liberal Democrat and Labour councillors has been agreed.
A minority group of independent councillors ran the local authority before the local council elections earlier this month.
The new coalition was formally set up at the first full meeting of the new council in Inverness.
Independent Margaret Davidson was re-elected as leader and Lib Dem Alasdair Christie as depute leader.
Independent Bill Lobban was elected convener.
SNP councillors challenged the appointments while the Conservatives challenged the appointment of Ms Davidson, but both challenges were defeated.
SNP councillor Maxine Smith has been confirmed as leader of the main opposition group.
The results of the elections saw 28 independent candidates elected, followed by the SNP on 22, Conservatives and Liberal Democrats with 10 each, Labour three and Scottish Greens one.
The Conservatives were the first to be elected to Highland Council in 22 years.
Pippa Hadley's win for the Scottish Greens was a first for the local authority, which had no representative from that party previously.