Gamekeepers playing part in wildfire prevention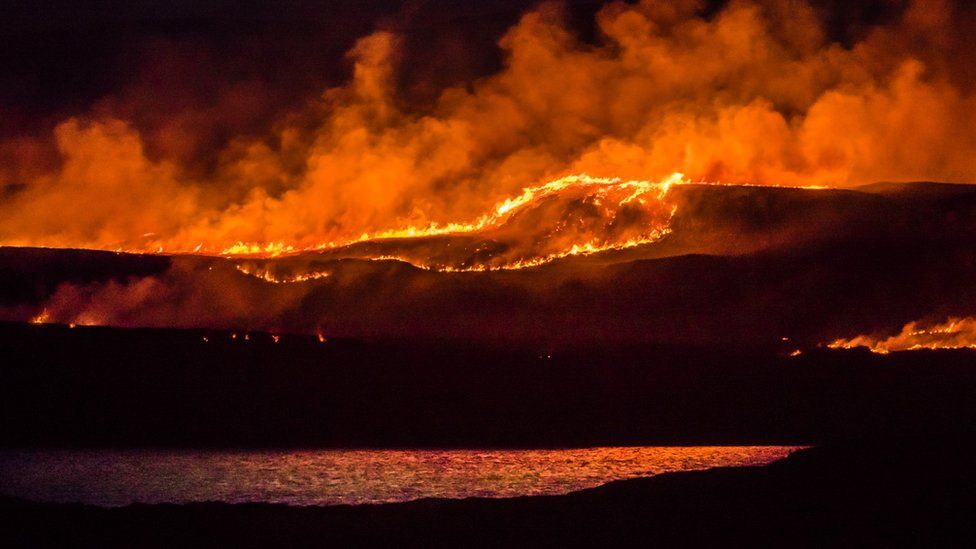 Techniques used by gamekeepers have been credited with helping to keep incidence of wildfires in Scotland low so far this year.
Gamekeepers and moorland managers have been cutting areas of heather to create firebreaks to control muirburns.
Leaf blowers have also been used restrict the spread of flames.
The Scottish Fire and Rescue Service said gamekeepers' adherence to the national Muirburn Code had helped to keep the incidence of wildfires low.
Muirburns are done between October and April to rid land of old vegetation and encourage new growth of heather, which provides cover and food for ground-nesting birds, including grouse.
If uncontrolled, muirburns can become damaging wildfires. There are other causes for wildfires, including illegal fireraising.
Helicopters have had to be used in the past to water bomb the fires.
Incidence of wildfires this year have included one in March at Lossiemouth.
Bruce Farquharson, of the Scottish Fire and Rescue Service, said: "The fire service has access to a fire danger rating system which alerts us to the risk of wildfires based on various factors such as temperature, wind speed and predicted rainfall.
"So far this year, the incidence of wildfire has been low, but conditions can change very quickly.
"This is, in no small part, due to the good management practises being carried out by grouse moor owners and gamekeepers across Scotland.
"Seasonal burning and cutting when conducted in adherence of the Muirburn Code is one of the most effective means of significantly reducing the risk of damage from wildfires on moorland."
Balavil Estate on Speyside used industrial strength leaf blowers to help control flames and burning embers.
Related Internet Links
The BBC is not responsible for the content of external sites.