Two walkers lost on hill in Lochaber rescued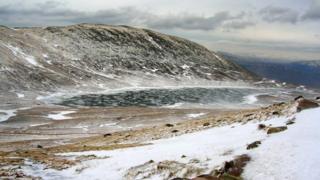 Two people had to be rescued after getting lost on a hill in Lochaber on Wednesday night.
Members of Lochaber Mountain Rescue Team were able to find the pair on Meall an t-Suidhe by tracing their mobile phones.
On Tuesday, Lochaber MRT rescued hillwalker Arthur Bowden, 71, after he went missing overnight on Ben Nevis.
Earlier that day, the team was alerted to a party of French walkers after they were avalanched but not injured.