New stores planned for Aviemore's Santa Claus Land site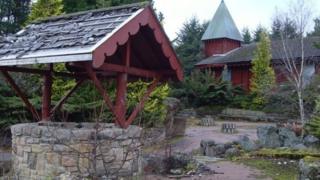 Aviemore's derelict Santa Claus Land site should be a new retail park by Christmas, developers have said.
L&SI is constructing the retail park on land which Tesco had proposed building a new store on before abandoning the plan and selling the site.
Supermarket Aldi and general goods store Home Bargains are scheduled to move into two of the three shopping units being built.
Once completed, the retail park could provide jobs for 100 people.