Pedestrian killed in John O' Groats collision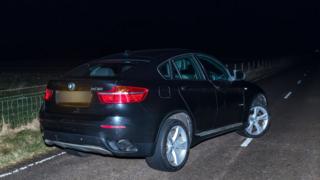 A pedestrian has died after being struck by a car in John O' Groats.
The collision involving a black BMW happened on the A836, near the A99 junction and the Seaview Hotel, at about 23:40 on Friday..
Police Scotland said: "Very sadly, a man in his thirties was struck by a car and died at the scene as a result of his injuries."
The road was closed for several hours for investigation work but later re-opened.
No details of the man's identity were released. Officers are liaising with his next of kin.