Snagging issues further delays Wick campus opening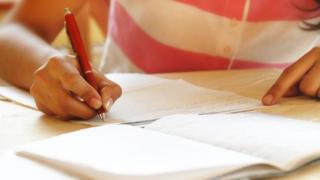 Staff and pupils will not move into a delay-hit new school campus in the Highlands until after the Easter break.
The Wick Joint Campus was to be open by summer last year, according to Highland Council's original timeframe.
Completion of the site has been delayed several times, including the latest aspiration to have it ready for staff and pupils this month.
Highland Council said there were snagging issues to be resolved by the contractor Morrison Construction.
The local authority said that "over and above general snagging" relating to fittings and finish, there remained the completion of commissioning and balancing of the heating and ventilation system.
There are hot and cold spots throughout the campus, the council said.
Completion and commissioning of the swimming pool and leisure facilities have also still to be done, it added.
The pool is part of the campus which, once open, will offer community facilities as well as a new Wick High School and new buildings for the town's Pulteneytown and South primaries.