Christmas doo: Pigeon delays removal of Fort William tree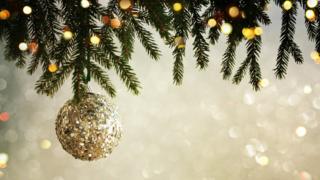 Fort William's Christmas tree is staying up because a pigeon is nesting in its branches.
The bird was discovered when Highland Council workers began efforts to remove the tree and lights.
Scottish Natural Heritage said the bird could be scared off, but councillors have agreed to wait until the pigeon eventually gives up the nest.
The tree will stay in place with the lights switched off and a sign will be erected to explain why.
Lochaber committee chairman Thomas MacLennan said: "Although the pigeon is not a protected species, myself and fellow councillors Baxter, Gormley and Murphy decided to leave the bird in peace.
"Who knows, by next Christmas there might also be four calling birds, three French hens, two turtle doves and a partridge in our Christmas tree."