Boat wrecked off US in 2014 found on Scottish island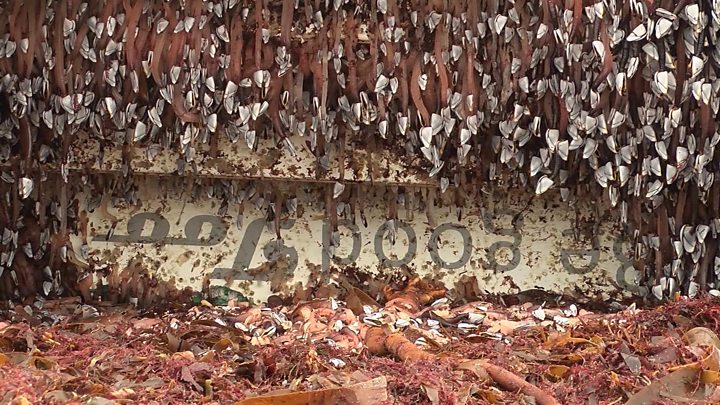 The barnacle-covered wreck of a catamaran abandoned during a rescue off the US east coast three years ago has been found on a Hebridean beach.
The four crew members of the Be Good Too were rescued by the US Coastguard 300 miles (482.8km) off the coast of Virginia on 14 January 2014.
The boat came ashore on the west side of South Uist on Monday.
The crew of Be Good Too encountered stormy weather three days after leaving a marina in Jersey City.
The catamaran was sailing for Caribbean.
They were airlifted to safety by a coastguard helicopter.
South Uist-based photographer JF Martin found the wreck on the beach.
Former crew member, sailor Charles Doane, has blogged that he "couldn't believe it at first" when he was told the boat had been found.
He said the owner of Be Good Too had died in past three years.