Kilted pipers play in -8C and high winds in Cairngorms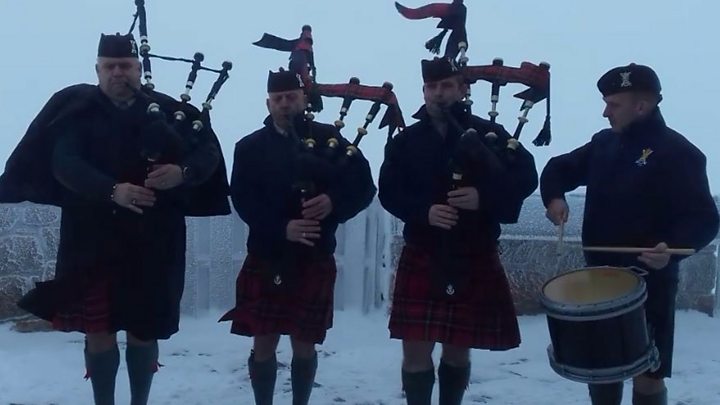 Three pipers and a drummer have braved temperatures of about -8C and strong winds to play in their kilts in the Cairngorms.
The soldiers from the 51st Highland, 7th Battalion, the Royal Regiment of Scotland, played at CairnGorm Mountain ski centre's Ptarmigan Restaurant.
The eatery is situated at 1,096.9m (3,599ft) high in the Cairngorms near Aviemore.
The four played at the site on Friday to promote the role of Army Reserves.
Temperatures at the time were about -8C and a wind was gusting, the ski resort said.
Further up, at the summit of the mountain Cairn Gorm, winds were gusting to 75mph, it added.