SSE loses £130m claim over Glendoe tunnel collapse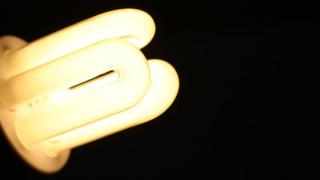 Energy giant SSE has lost a court battle over a £130m damages claim following the collapse of a tunnel at its Glendoe hydro scheme.
It took legal action against engineering contractor Hochtief which carried out tunnelling work at the site near Fort Augustus.
In August 2009, just months after it had opened Glendoe was shut down by a rock fall in a tunnel.
Operations did not resume at the scheme until almost three years later.
A judge at the Court of Session in Edinburgh has ruled that the main part of the SSE claim has failed.
Lord Woolman said: "I am satisfied that Hochtief did exercise reasonable skill and care.
"I reject SSE's case as it depends on the accumulation and interpretation of all the data that has been obtained since the collapse. Put short, it is founded on hindsight.
"The collapse was not due to a defect that existed at take over. Accordingly, it was an employer's risk event."
But the judge also held that the contractor did breach obligations by not returning to repair the tunnel and said he was minded to award SSE £1m "low availability damages" - the capped limit for compensation if the hydro plant failed to achieve certain targets in the two years after completion.
Following the judge's decision, a SSE spokeswoman said: "SSE is disappointed with the ruling by the Court of Session on the compensation claim relating to repair work at our Glendoe Hydro Scheme near Fort Augustus in the Highlands.
"We will review the decision in more detail and assess our options."