Russian businessman in proceeds of crime case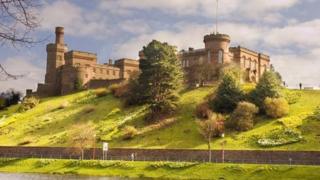 The Crown Office is pursuing a proceeds of crime civil action at Inverness Sheriff Court against a Russian businessman living in Scotland.
Alexander Shopovalov was convicted in his absence of a fraud offence in Russia in 2015 and sentenced to 10 years in prison, the court heard.
The Crown Office action follows his purchase of a property in Lochaber and other "high value" cash transactions.
Mr Shopovalov, 56, denies any wrongdoing in the UK or Russia.
His case was briefly discussed at Inverness Sheriff Court on Wednesday.
Mr Shopovalov has had £50,000 of cash confiscated by the Crown Office while it makes enquiries to the Russian authorities.
Sheriff Gordon Fleetwood postponed the case for further deliberation of the action until March next year.