Rooftop restaurant for Inverness shopping centre approved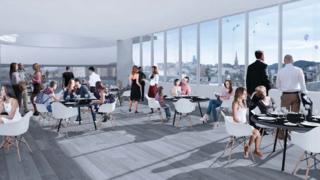 Highland councillors have given planning permission for the construction of a rooftop restaurant on the region's biggest shopping centre.
The dining area and bar have been proposed by Eastgate Unit Trust for the Eastgate Shopping Centre in Inverness city centre.
Highland Council's south planning applications committee has approved the plans.
They form part of a wider project to improve parts of the shopping complex.