Lochaber High computing courses lack subject specialist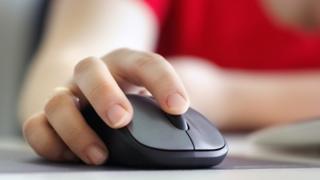 Pupils preparing for computing studies prelims at a Highlands school have not been taught by a specialist teacher in the subject since the summer.
MSP Kate Forbes has raised concerns about the situation at Lochaber High School in Fort William.
The pupils on the Higher and National Five Computing Studies courses sit their exams in January.
Highland Council said recruitment was "challenging" but it had made arrangements to teach the students.
Ms Forbes, MSP for Skye, Lochaber and Badenoch, said two attempts to recruit a specialist teacher had been unsuccessful.
She said classes were being monitored by supply teachers with no expertise on the computing studies course, adding that the council's alternative arrangements needed to go further.
Ms Forbes said: "I and many parents remain very concerned that their children's Higher or National Five qualifications are at risk because there is no computing studies teacher at Lochaber High School.
"Whilst I sympathise that it has been difficult for Highland Council to recruit a new permanent member of staff, I would like to press the importance and urgency of finding a proper solution.
"These young people will be sitting prelim exams in January, and the group of Higher and National Five pupils will have gone from the summer to the winter term without any teaching from a specialist subject teacher.
"Many, of course, aspire to go onto university and need top grades as a result."
'Creative and pragmatic'
Bill Alexander, Highland Council's director of care and learning, said the local authority had sought solutions to the situation.
He said: "The challenge of recruiting teachers for various subjects, and to some parts of the authority, is unfortunately not new.
"Accordingly, head teachers often require to be creative and pragmatic in finding local solutions, and in this case that is what we've been doing.
"The school has identified a teacher with experience of teaching computing studies, and priority is being given to pupils sitting the Higher and National Five courses. In addition, a member of staff from another school, as well as West Highland College, is providing support."
Mr Alexander added: "The Northern Alliance authorities including Highland Council have raised the issue of teacher recruitment in the north with the Scottish government, and we will continue to do so."