Police Scotland tweet warnings to Christmas tune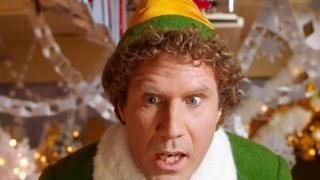 Police in Inverness have been tweeting warnings to festive revellers to the tune of the Christmas song Santa Claus is Coming to Town.
The tweets from the Police Scotland account @InvernessPolice urge people not to fight, drink and drive or steal.
The words include: "He sees you when you're thieving, he knows when you're gonna breach."
Written in the 1930s, Santa Claus is Coming to Town features in Elf, a hugely popular Christmas movie.
It has also been sung in the past by US rocker Bruce Springsteen.
Police Scotland is known for tongue-in-cheek tweets.
They have included a posting about a visit to the Isle of Skye by musician Kanye West and internet craze Pokemon Go.