Community trust considers buying land near Helmsdale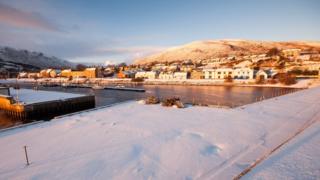 Three thousand acres near to the village of Helmsdale in Sutherland could become community owned.
Sutherland Estates is selling the land and has given the local community first refusal.
Helmsdale and District Development Trust is leading efforts to purchase the land south west of the River Helmsdale.
Among the ideas the trust is investigating are small scale renewable energy schemes.
In a ballot, 96% of local people who voted backed the planned buyout.