Inverness charity Mikeysline offers new app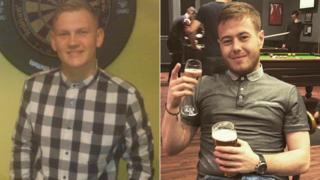 A smartphone app designed to help young people who are dealing with depression and suicidal thoughts has been launched in Inverness.
The app is the latest development by Mikeysline, a charity set up following the deaths of two friends.
Michael "Mikey" Williamson and Martin Shaw, who were both 23 and living in Inverness, were found dead within days of each other in October last year.
Family and friends fear the young men took their own lives.
Mr Williamson was found dead only hours after returning from a night out to remember his friend Mr Shaw.
Launched in December last year, Mikeysline already offers support via text messages and is staffed by volunteers.