Inverness Ice Centre reopens after major revamp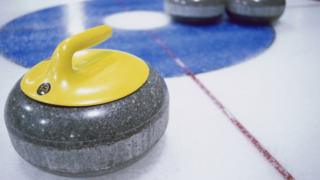 Inverness Ice Centre has reopened after being closed for four months to allow for a £719,982 refurbishment.
The upgrade included the installation of new chilling equipment and also a new floor and barriers in the centre's ice hall.
National sports agency sportscotland and Highland Council provided major funding for the work.
The centre caters for curlers, ice skaters, ice hockey and the Highland Wheelchair Curling Club.
Olympian and triple world champion Scottish curler Ewan MacDonald also uses the facility on a regular basis.
Chairman of Inverness Ice Centre Tom Pendreigh said: "The upgrade has meant we have been able to develop the Inverness Ice Centre into one of the largest wet weather facilities in the north and it is central to the Inverness Ice Centre's longevity.
"We hope to keep welcoming many people through the doors including those who have not previously had experience of any ice sports.
"The facility is for the whole community to use and enjoy."
Leader of Highland Council Margaret Davidson said: "The Inverness Ice Centre is hugely strategically important for the Highlands and Scotland."
She added: "Ice rinks aren't cheap and I believe the funding which includes a lot of money raised by the centre itself, is money well spent."