Airport operator Hial reports record figure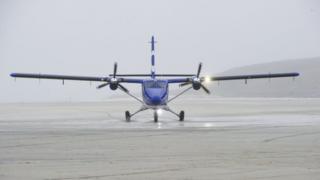 Highlands and Islands Airports Limited (Hial) has seen its passenger numbers rise above 900,000 for the first time over the first two quarters of a year.
During the first half of the financial year beginning in April 2016 until September 2016, 908,116 passengers used Hial airports.
This figure was up by 111,750 on the same period last year when 796,366 passengers used the airports.
Hial operates sites in the Highlands, islands, Argyll and Dundee Airport.
Inverness Airport has reported "outstanding performances" on its new airline services connecting the Highland capital to London and Amsterdam, Hial said.