Line-up for TEDx event in Inverness announced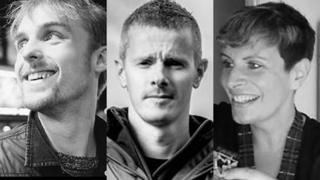 The line-up for Inverness' second TEDx event has been announced.
Technology Entertainment and Design (TED) conferences involve short talks by experts drawn from a wide range of fields.
"X" events are arranged independently, but with the blessing of the TED programme.
Speakers for the event at Inverness' Eden Court include adventurer Laura Bingham, climber Kev Shields and young entrepreneur Rossie Stone.
Also in the line-up for 13 October are New Start Highland chief executive James Dunbar, rewilding researcher Patrick Pearson, businesswoman Laura Bruce, educator Conor O'Hara and personal trainer Shona Macpherson.
Last year's inaugural TEDxInverness was at the time the UK's most northerly TEDx event.
The Highlands non-profit event and has been organised by volunteers with speakers who do not receive a fee for giving their talks.