Film shows colourful wildlife of St Kilda's sea caves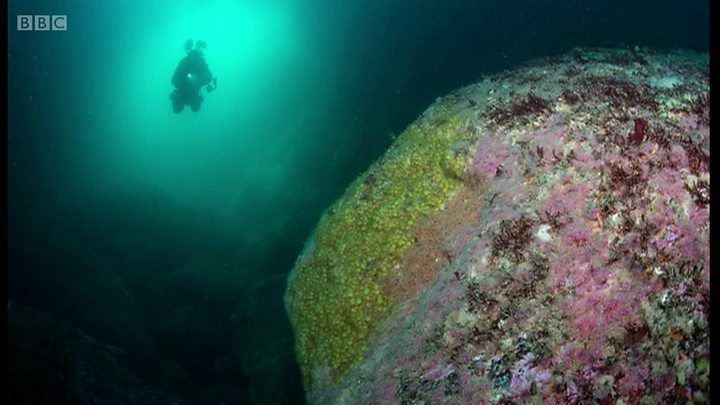 A new short film reveals the colourful wildlife found in sea caves on remote Scottish islands.
The video and photographs in the film were taken during a survey in 2015 of sites in the St Kilda archipelago and also the island of North Rona.
Scottish Natural Heritage (SNH) and Edinburgh's Heriot-Watt University were involved in last year's study.
SNH has uploaded the three minute-long film of St Kilda's sea caves to YouTube.
St Kilda was inhabited for thousands of years until 1930 when the last 36 islanders left.
Today, scientists, conservationists and workers at a military radar station spend months at a time on the main island of Hirta.