Fifth conservation group opposes Coul golf course plan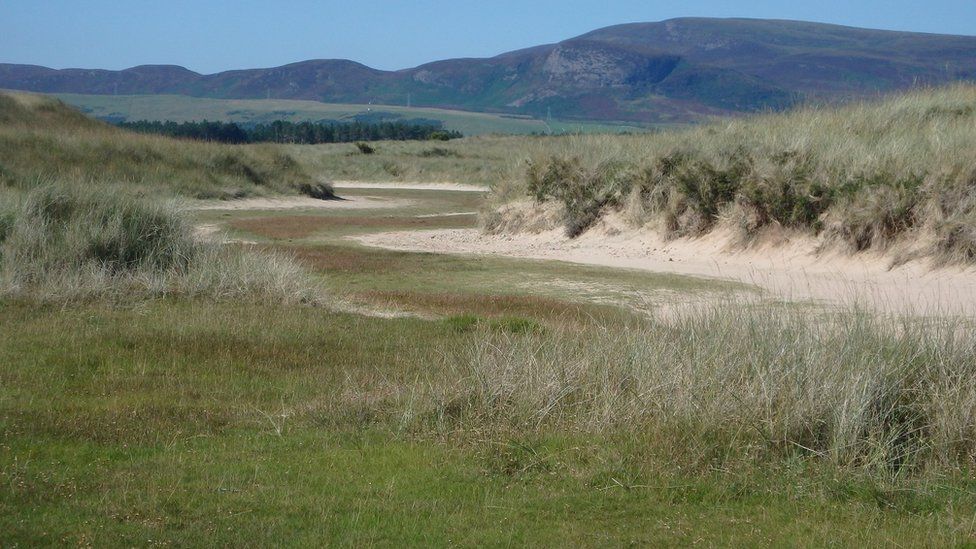 A fifth conservation group has joined a campaign against plans to build a golf course in Sutherland.
Marine Conservation Scotland said the project would destroy one of Scotland's last remaining undeveloped coastal dune habitats.
The Scottish Wildlife Trust, RSPB Scotland, Buglife and Plantlife all oppose the project.
They have said the area of coastal sand dunes at Loch Fleet provides a habitat for protected species.
These include Fonseca seed-fly, an insect that is not thought to be found anywhere else in the British Isles.
The developers have not yet commented on the charities' call.
Parallels have been drawn with Donald Trump's development at the Menie estate in Aberdeenshire.
But Calum Duncan, of Marine Conservation Scotland, said the Coul plan must be studied as a separate case.
He said: "At Coul Links you've got shifting dunes, and it's not appropriate to go in there and put in a golf course.
"There are other areas where it is appropriate to put in a golf course and it can be done sensitively.
"So we would just urge the developers to have a look again. After all, the planning system is about protecting what should be special places for the public interest."
He added: "These are wonderful habitats for people to enjoy - the local community and visitors alike.
"And there's no reason why there can't also be sustainable development by looking at other locations, but not this particular precious place."
US golf course architects Mike Keiser, Bill Coore and Todd Warnock have been holding public consultations on their project.
They have proposed building an 18-hole championship course.
Related Internet Links
The BBC is not responsible for the content of external sites.