Highland Council contractor to roll-out tablets to schools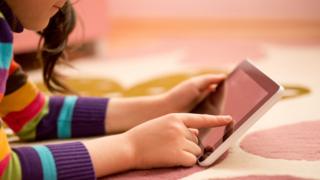 Highland Council has awarded WIPRO Holdings UK Ltd a contract to look after its technology, including a roll-out of tablet computers to schools.
The firm, which was named the preferred bidder for the seven-year contract last month, will take over from Fujitsu.
The contract includes the roll-out of 20,000 tablet computers to pupils to help them with their studies.
Providing schoolchildren with their own personal devices has been a long-held aspiration of the Highland Council.
It wants to give every pupil their own tablet.
Highland Council said the new contract would help it save £11m over the lifetime of the contract.