Isle be back: Endurance event returns in revamped format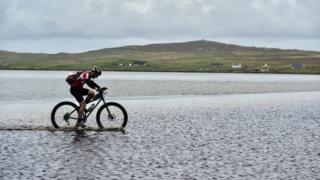 Dozens of endurance athletes have taken part in a new race event on the Western Isles called The Heb - Race on the Edge.
Held over the weekend of the 3 and 4 September, it challenged entrants to cross 118 miles (190km) in sections by cycling, running and kayaking.
It included stages on the islands of Benbecula, North Uist and South Uist.
The Heb is a revamped version of The Hebridean Challenge, a multi-sports, multi-day race last held in 2009.