Resc-ewe me: Climber saves sheep stuck on crag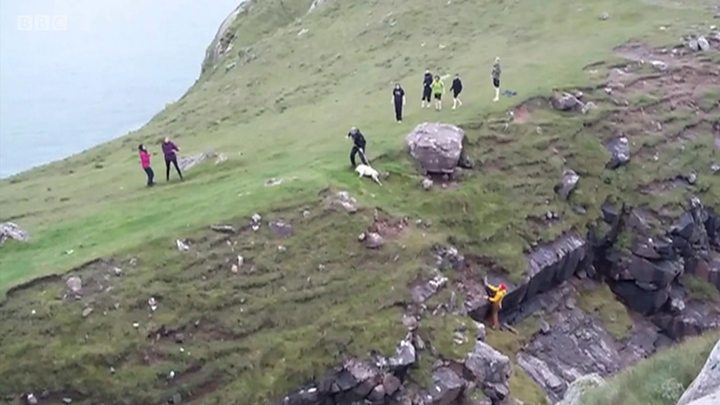 A climbing instructor went to the aid of a sheep after it got itself into difficulty on crags above the sea on the north west Highlands coast.
Encouraged by the school pupils from Inverness he was coaching, Paul Calton managed to lasso the animal before helping it to safety.
The ClimbScotland regional development officer was instructing the students at Sheigra near Sandwood Bay.
Dutch holidaymaker Marco Flaman filmed the rescue just north of Kinlochbervie.
Mr Calton said: "The sheep looked like it had been stuck for a few days.
"The school pupils asked if we could help it.
"We saw it again the day after its rescue and it was happily munching grass."