Crowd expected for Cairngorms chainsaw carving contest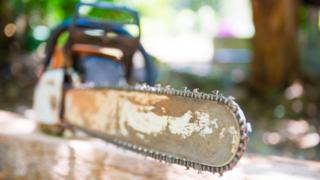 About 3,000 people are expected to attend the 14th annual Carve Carrbridge chainsaw carving competition.
More than 20 competitors are due to take part in Saturday's event in Carrbridge in the Cairngorms.
Carvers from Scotland, England, Ireland as well as continental Europe, Canada and the US regularly enter the competition.
They can use only chainsaws - any other carving tool is banned - to carve logs into the shapes of animals and people.
Last year's winner Pete Bowsher, from Moffat, is to return to defend the title, and retain the first place winner's prize the Claymore Trophy.