New race challenge The Heb to be held on Western Isles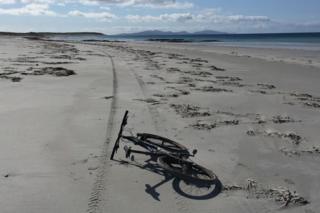 More than 120 endurance athletes and volunteer staff are heading for the Western Isles for new race event, The Heb.
Taking place over Saturday and Sunday, it will challenge entrants cross 118 miles (190km) in sections involving to running, cycling and kayaking.
It includes stages on Benbecula, North Uist and South Uist.
The Heb is a revamped version of The Hebridean Challenge, a multi-sports, multi-day race last held in 2009.