Lewis-based sea salt firm signs superstore deal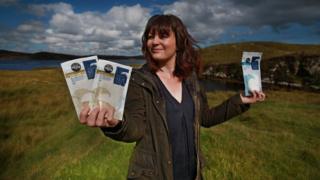 A Scottish sea salt business on the Western Isles has signed a deal to supply a supermarket chain.
Hebridean Sea Salt will have its product stocked in Sainbury's 360 UK stores.
The £180,000 deal is the Lewis-based company's first with a major supermarket.
Hebridean Sea Salt makes its product by slowly evaporating water from Loch Erisort and then harvesting salt by hand.
Managing director Natalie Crayton said she hoped the deal would allow the business to grow and increase production.