Conservation groups oppose Coul golf course plan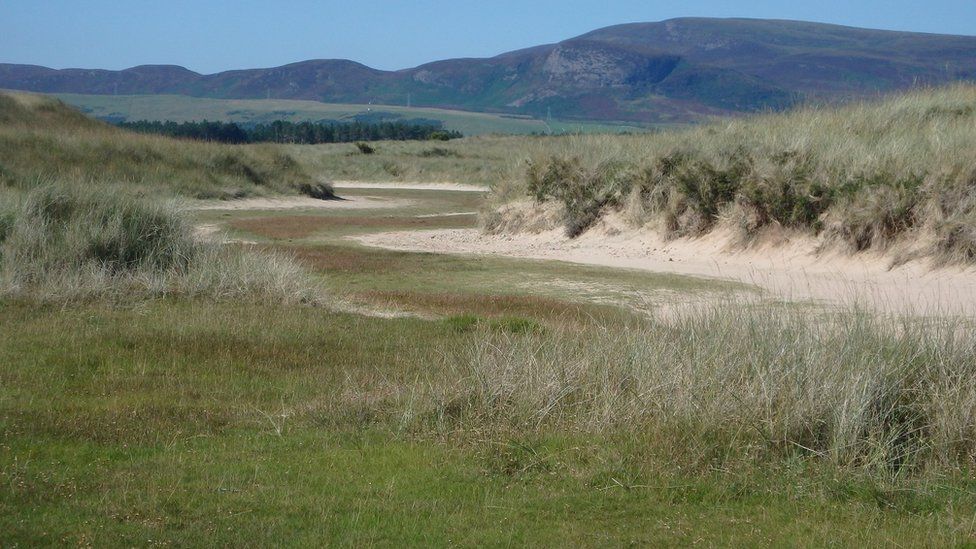 Four conservation charities have joined forces to campaign against plans to build a golf course in Sutherland.
The Scottish Wildlife Trust, RSPB Scotland, Buglife and Plantlife oppose the project.
They say the area of coastal sand dunes at Loch Fleet provides a habitat for protected species.
These include Fonseca seed-fly, an insect that is not thought to be found anywhere else in the British Isles.
The developers have not yet commented on the charities' call.
Jonathan Hughes, chief executive of the Scottish Wildlife Trust, lived near Embo, a small village close to Coul Links, for four years.
He said: "It's difficult to explain to those that haven't visited the links what an exceptional stretch of unspoiled coastline this is.
"I've personally recorded Scottish wildcat, breeding little terns and rare plants such as coralroot orchid on the site. It would be a tragedy if the area was developed."
The US golf course architects have been holding public consultations on their project.
They have proposed building an 18-hole championship course.
Related Internet Links
The BBC is not responsible for the content of external sites.