Tweedy riders: Lewis's first Harris Tweed bike ride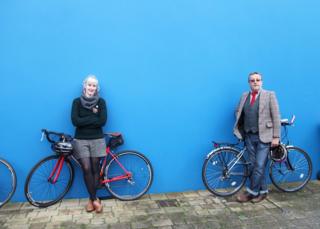 The first ever Harris Tweed bike on the Isle of Lewis was held earlier this month.
The event formed part of Stornoway-based An Lanntair arts centre's Harris Tweed Festival Day on 13 August.
Harris Tweed bike rides involve riders wearing head-to-toe tweed and are held all over the world, including in England, Russia and Japan.
The Stornoway occasion offered a Tour de France-style yellow jersey to the first rider to finish the journey.