Film music composer co-writes Gaelic psalm composition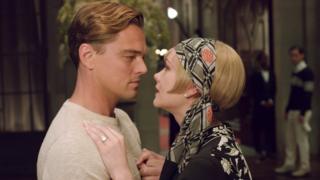 A Glasgow-born composer and musician whose work has been used in films and US TV shows has jointly written a new Gaelic psalm composition.
Craig Armstrong has composed and performed for movies Moulin Rogue, Love Actually and The Great Gatsby and an episode of TV's Six Feet Under.
He collaborated with Gaelic musician Calum Martin on the new piece of music called Ballantyne.
It is to be performed publically for the first time on Saturday.
The performance at An Lanntair arts centre in Stornoway, Lewis, will feature members of the Scottish Ensemble, Lewis-based cellist Neil Johnstone, Highlands-based fiddle player Duncan Chisholm and psalm singers from throughout Lewis and Harris.
'Art form'
Martin, who has been performing and teaching Gaelic music for more than 40 years, said: "Having previously worked with Craig and the Scottish Ensemble on a commission for the Ryder Cup in 2014 called Martyrdom Variations, it is an honour and a pleasure to be working with him once again.
"I have always believed that the key to maintaining any music tradition is the inclusion of a mix of both young and old, and at a time when the established traditional churches are turning their back on this precious musical heritage, I am delighted sufficient people are still interested and willing to help in trying to keep our Gaelic spiritual music alive.
"We acknowledge that this is firstly and foremostly a spiritual vocal tradition but it is also a unique Scottish art form, which deserves to be nurtured and preserved."