Fallen climber rescued in Fisherfield Forest in Wester Ross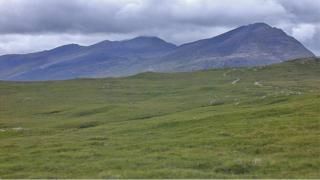 Two mountain rescue teams and a helicopter were involved in the rescue of a fallen climber in one of the remotest mountain areas of Scotland.
Saturday's operation was carried out in bad weather in the Fisherfield Forest mountains, a part of Wester Ross known as the "Great Wilderness".
Members of Dundonnell and Torridon MRTs walked six hours to the climber's location.
A coastguard helicopter airlifted the casualty to hospital.
Because of the weather conditions the helicopter crew were unable to go directly to where the climber had fallen.